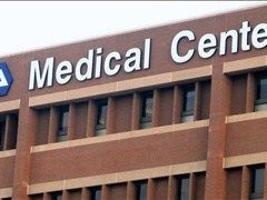 MT VA Hosts Pink Out October 22nd to Support Breast Cancer Awareness Month | Montana
HELENA, Mont. – The Montana VA Health System is hosting its annual Pink Out on Friday, October 22nd, encouraging veterans to be proactive with breast cancer screenings during Breast Cancer Awareness Month.
This event features a health fair, stroll and pink-out photo booth where patients and staff wear pink and, according to a press release, share encouraging messages for women battling breast cancer.
Both men and women can develop breast cancer, with male breast cancer being less common. Breast cancer is the most common form of cancer in women after skin cancer and the second leading cause of cancer death in women.
"Women are the fastest growing veteran population," said Sue Calentine, director of Montana VA's Women Veteran Program. "Women also have a one in eight chance of developing invasive breast cancer. However, preventative checkups are the best option for detecting breast cancer and, through early detection, also increases survival rates. Early detection saves lives – localized breast cancer has a 99% survival rate when detected early. "
Montana VA offers screening and diagnostic mammograms, breast ultrasound and MRIs, genetic counseling and testing, cancer treatment, and more. Regular breast cancer screenings are recommended for women aged 45 and over, although some women may choose to start annual mammograms as early as 40 years of age.
Women should speak to their VA GP team about what is best for them and plan their mammograms. You can also contact Sue Calentine at (406) 438-1684 with questions.
Montana VA shares these screening tips for women:
Women with a family history of breast cancer should speak to their doctor about how often they should be screened.
Patients should report any changes in their breast health to their doctor as soon as possible.
Women can reduce their risk of breast cancer by maintaining a healthy weight, exercising regularly, reducing alcohol consumption, and not smoking.