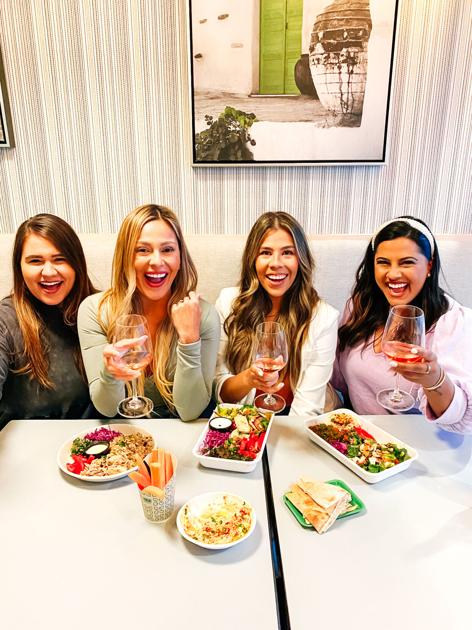 Food discount club becomes exclusive, charitable | eat Drink
[ad_1]
Eliminating the food guesswork is just one of the reasons Courtney Steinfeld founded EaterPass, a Houston-based community of people who love to support local restaurants.
EaterPass was founded in 2018 and offers its members access to insider prices in partner restaurants and bars. That includes a 20 percent discount on a member's bill, including food and alcohol.
"I've always been a fan of creating great experiences," said Steinfeld. "I'm always looking for three things: great food, great service and great atmosphere."
When COVID-19 plunged the hospitality industry into an uncertain year, Steinfeld decided that EaterPass had to do more.
EaterPass, which has grown into a private, invite-only group focused on social media interactions, now donates 5 percent of membership dues to Kids' Meals Inc., a Garden Oaks-based charity.
"I wanted (EaterPass) to stand for more than one discounter community," said Steinfeld. "I want the members to understand that we are here to stand up for the partners."
Local restaurant and bar partners are Wicklow Heights, 1027 W. 19th St .; Bungalow Heights, 1919 Beall St .; Field & Tides, 705 E. 11th St .; Tikilas, 2708 N. Shepherd Dr .; and Mastrantos, 927 Studewood St .; along with recently announced partners, Calle Onze, 222 W. 11th St .; and Kin Dee, 1533 N. Shepherd Dr.
Individuals interested in joining EaterPass can visit the website, eaterpass.com, and add yourself to the waiting list. When invited, members are encouraged: "If you like it, share it" is the new EaterPass motto.
Although she's exclusive, Steinfeld said she's not looking for Instagram influencers, but ordinary people who are at least active on social media. Whatever a member likes to post on social media is encouraged as it serves as both a recommendation and a testimonial for partner restaurants and bars.
Invitations to participate are sent twice a month to selected people on the waiting list. Prospective members have a choice when invited to pay $ 12 per month, cancel at any time, or pay annually.
Post-pandemic members still get a 20 percent discount on their bill. Now it also includes a 20 percent discount on to-go orders.
[ad_2]