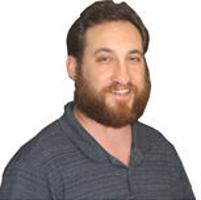 Don't wait for tragedies to press for security measures | opinion
[ad_1]
It stinks absolutely positively that often tragedy has to happen before a necessary change is made. Perhaps it is in our reactive nature as humans that we postpone important things until they become so blatantly vital that we can no longer postpone them.
Such is the case with West 43rd Street in Oak Forest and an impending road safety improvement from the Houston Public Works, which announced this week that, as reported on today's front page, there will be a hybrid pedestrian crossing at the intersection of 43rd and Curtin Streets want to install. This intersection is between the neighboring Houston ISD campuses of Frank Black Middle School and Oak Forest Elementary, with the idea that placing the signal there will be of the greatest benefit to both campuses and the children and families who visit them.
A hybrid pedestrian fire, a flashing amber light that turns red when a pedestrian tries to cross the street and presses a button near the zebra crossing, is the same traffic calming measure the city installs at the intersection of West 10th Street and North Shepherd did Drive in the Heights in the summer of 2019. Earlier this year, Timbergrove-based Leesha Adams and wheelchair user Jesse Perez were both killed when the former tried to help the latter cross Shepherd and they were hit by a motorist.
Unfortunately, the upcoming signal on the 43rd and Curtin has a similar origin story. Three blocks to the northwest, in June last year, Oak Forest resident Karen Yager was killed by a suspected drunk driver while trying to drive down 43rd Street from Cheshire Lane, where she lived.
The fatal accident rocked the community and prompted The Leader to investigate the dangers of this stretch of 43rd Street. We reported last September that driving, walking and cycling on this road had been arduous for a long time, with two other fatal collisions in 2005 and 2012.
Between January 2015 and July 2020, at least 211 traffic accidents and 584 speeding tickets were issued on the 43rd between Ella Boulevard in the east and Rosslyn Road in the west, according to the city. The two schools are pretty much in the middle of this stretch.
Our report helped mobilize a group of parents of Frank Black and Oak Forest along with fellow community members who, with the help of Houston City Councilor Abbie Kamin, submitted 311 inquiries to the city asking for a solution to that Crossing the thoroughfare to make it safer. The city then initiated a traffic study that was recently completed that found an average daily traffic count of more than 10,000 vehicles and an average speed of 41 mph in a 35 mph zone, according to Houston Public Works spokeswoman Erin Jones.
This shows a clear need for improved safety, especially when it comes to neighborhood children. Jones said a construction date for the pedestrian signal has not yet been set, so we can only hope that the city will make this a priority and install the infrastructure sooner rather than later.
Local resident and longtime Frank Black employee Tim Weltin told me last December when I wrote about traffic calming efforts: "It is a tragedy waiting to happen and there is no reason for us to go waiting for the tragedy. "
The traffic study and the city's subsequent commitment are certainly encouraging. And no matter how effective the hybrid pedestrian beacon proves, it is an improvement on the current setup.
There is a traditional traffic light at the intersection of 43rd and Oak Forest Drive, which is on the northeast corner of the Oak Forest Elementary Campus. If you head west from there, there is no further signal or even a stop sign for 43rd Street drivers until well past Frank Black.
Weltin said earlier this week that he is happy that a safety measure is coming, but is not yet convinced that the pedestrian traffic lights will remove most of the hazards on this stretch of the 43rd route. Quoting the speed of vehicles he normally sees on this street, he wonders if a full-blown traffic light would be the better solution.
An Oak Forest resident who lives near the site of three accidents on the 43rd in the past three years, including the fatal accident involving Yager, wants more of the city to make the area safer. The local resident, who chose to remain anonymous, claims that speed across the bridge on Shepherd north towards 10th Street has not decreased since the pedestrian traffic lights were installed there two years ago.
"The city has a traffic safety problem that needs a tourniquet, not a finger splint and plaster," said the resident.
However, the city is taking steps in the right direction by responding to residents' concerns and taking action, even if not everyone likes it. It is also committed to the "Vision Zero" initiative, which aims to end the number of road deaths and serious injuries by 2030.
To this end, the city has noticeably pushed ahead with the expansion of non-vehicle-based means of transport such as bicycles, pedestrians and local public transport by setting up more and more traffic-conducive infrastructure.
Ultimately, Houston may need a cultural shift among its motorists, many of whom tend to like large trucks and spacious vehicles and drive them faster than the stated speed limit.
In the meantime, we should look forward to some gradual progress. And let's hope that there doesn't have to be too many more tragedies to move forward.
[ad_2]