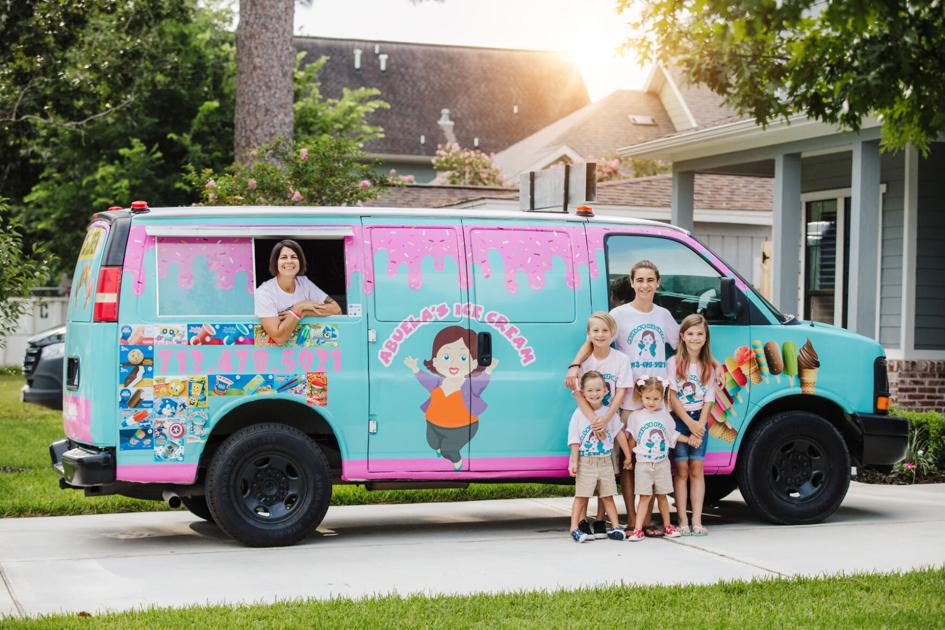 Abuela's Ice Cream goes mobile to serve treats |
[ad_1]
There's a new ice cream truck on the street manned by local resident Chris Neil and her children.
After losing her mother to cancer two years ago, Neil considered paying tribute to her mother while teaching her children good work ethics.
"I came up with the idea for Abuela's Ice Cream," said Neil. "When my children were born, my mother didn't want her grandchildren to call them Nana, Mimi or Grandma. She insisted that they call her Abuela. "
Abuela is the Spanish word for grandma.
The van sells novel ice creams like Bomb Pops and treats named after famous people like SpongeBob and Captain America, as well as an assortment of sour flavors. In total, Neil sells around 23 different novelties.
"I think we only have one ice cream van in the area," said Neil. "And I thought we just need a few more dessert ice cream items."
Neil said they are experimenting with driving around the neighborhood at different times to see what the best time is for the van to be outside. But Neil said people can reach her on Facebook @AbuelasIceCreamHouston or email her at [email protected] with her street and house number, and she will drop by with the van.
The van can also be booked for special occasions such as birthdays or other celebrations. Just last week, Neil said they drove the van to a local "cul-de-sac" party because a new resident wanted to greet their neighbors with ice cream.
In the van, three of Neil's five children are learning the value of a strong work ethic, building their trust in people, and even improving their math skills by taking payments, she said.
"When they have a shift in the van, I teach them to show up that if they are on schedule they can't miss," said Neil.
Neil said when she asked one of her sons, who is 10 years old, what he's learned so far in the van, he said, "I'm building my trust in crowds." Neil said that her son should say this as he is rather shy, which shows her that her intentions with the van worked.
While Neil isn't sure of her long-term goals with the van, she said she may be able to do more with it after retiring from her full-time job in education.
"But the van is something I want the kids to have," said Neil. "The older you get, the more responsibility you can take on with the ice cream truck."
[ad_2]