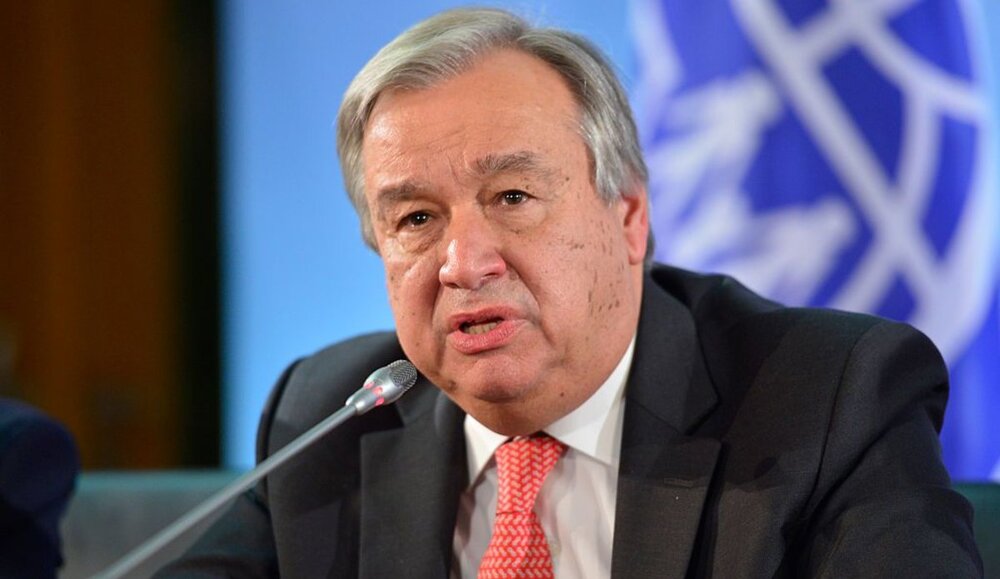 Guterres praises Iran's generosity in taking in Afghan refugees
TEHRAN — António Guterres, the United Nations Secretary-General, has lauded the generosity of Iran, which – for decades – has been hosting millions of Afghans in need.
"Right now, we need the world community to take the wheel of progress, allocate resources and prevent another Afghan spiral.
I will never forget the generosity of countries like Pakistan and Iran, which for decades have welcomed millions of Afghans in need," Guterres said in a statement released Jan. 26 before the Security Council on Afghanistan.
Based on the latest statistics, over 3 million Afghans live in Iran. Iran hosts the fourth largest refugee community in the world. The country has generously taken in about 1 million refugees over the past 30 years. The majority, mostly from Afghanistan and Iraq, live in urban areas. About 31,000 of the most vulnerable refugees live in 20 settlements across the country.
According to the latest statistics, over 3 million Afghans live in Iran – about 780,000 Afghan refugees, over 2 million undocumented Afghans and another 600,000 Afghan passport holders with Iranian visas.
The recent rapid turn of events in Afghanistan has the potential to trigger additional population movements; they internally displace families and may drive them to seek refuge in neighboring countries.
It is estimated that up to 300,000 Afghan asylum-seekers have fled to Iran in search of safety this year alone, while UNHCR has only been able to screen around 24,000 newly arrived Afghans for protection needs.
FB/MG