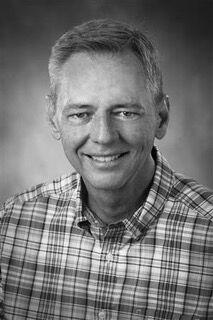 The Merchant to hold book signing for Stephens County native on November 6th | Community
A Duncan High School alumnus published his latest work in October and will now have an autograph session in Duncan next Saturday.
Haylee Root, owner of The Merchant, said they'd love everyone to drop by for the event.
"We're excited to be hosting Mark Jones' book signing on November 6th at The Merchant, which is right next to the Palace Theater," said Root. "As a local company, we love doing these types of community events."
Mark Jones, a 1975 DHS graduate, said his family had lived in Stephens County since the 1890s when his great-grandparents moved to the area.
Jones, born in Duncan in 1957, later moved and attended Velma-Alma Public Schools until 1967, before finally returning to Duncan where he attended Will Rogers Elementary School.
Growing up, Jones remembers taking trips to Duncan, the old courthouse, and a couple of trips to the Palace Theater to make a movie.
"When I return to Duncan, I remember that all of the fifth grade kids at Will Rogers were very welcoming and I made friends quickly," said Jones.
After graduating from DHS in 1975, Jones said he attended the University of Oklahoma, where he received his degrees in political science and public administration.
"I got married in 1981, had three children, and we've lived in Norman or Edmond ever since," said Jones. "My mother lived in Duncan until she died in 2001 (and) my father lived north of town until he died in 2011."
According to Jones, the years passed quickly.
"Our 1975 class seemed like a very close bunch," said Jones. "I keep in touch with many of them and look forward to seeing you again."
Still with many family members in the area, Jones makes time to visit several times a year.
As a DHS alumnus, he is also available to the current generation of students with advice and assistance.
"I'd say keep your options open," Jones said. "College has been a senior graduation destination for several decades, but nowadays it's a good idea to weigh the costs against the benefits of college or professional studies."
After graduating from high school, many students can look forward to an abundance of opportunities.
"Studies still show a college graduate benefit in terms of lifelong income," said Jones. "The cost of attending has skyrocketed and many college graduates have been in debt for years."
Jones said the transition from work to writing was quite an experience.
"It's been quite an experience moving from work – and retirement – out of finance at OU and UCO and into a career as a writer," said Jones. "I retired in 2017 and thought I would try again."
After taking a few classes, Jones joined the Oklahoma Writers Federation.
"My manuscript took first place in the Mystery / Suspense category, which was even more encouraging," said Jones. "I found an editor and then a publisher who signed me last February."
According to Jones, "Peculiar Activities" is the first of his Henry Ike Pierce crime series, in which his goal is to have at least five books.
"I am also involved with a group of fellow writers in a 'Friday the Thirteenth' story collection," said Jones. "Thirteen authors, 13 short stories with 13 chapters and 13,000 words. The release date is set for Friday, May 13th. "
"Peculiar Activities," released October 6th, has booked several events for Jones – two in Edmond and three more coming soon – and is working on setting up an event in Norman and Tulsa.
Jones will host a book signing at the Merchant in Duncan on November 6th from 11:30 am to 1:30 pm.
Other signing dates include November 20, 3:00 p.m. to 5:00 p.m. at the Full Circle Bookstore on 1900 NW Expressway St at 50 Penn Place, Oklahoma City, and November 27, 12:00 p.m. to 2:00 p.m. at the Best of Books at Kickingbird Square 1313 E. Danforth Road in Edmond.
For more information on Jones' latest book or other publications, visit mejbooksllc.com or search for mejbooksllc on Facebook.