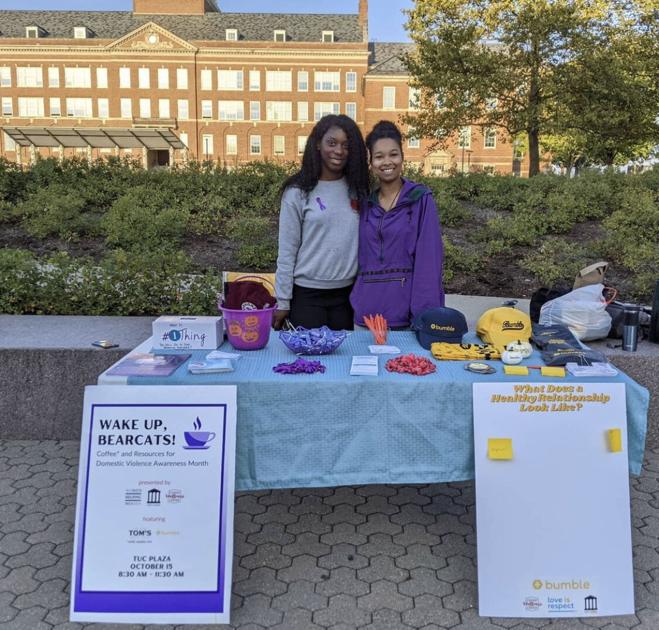 Tackling Gender-Based Violence: Women Helping Women hosts events for Domestic Violence Awareness Month | news
[ad_1]
In honor of Domestic Violence Awareness Month, Women Helping Women (WHW) – a social justice agency dedicated to tackling gender-based violence in the Cincinnati area – is hosting a series of events at the University of Cincinnati (UC) that Dedicated to raising awareness and freeing survivors from domestic violence knowing they are not alone.
Zoe Miller, the campus attorney for WHW at UC, said one in four women and every ninth man has experienced some form of intimate partner physical violence, sexual violence, or stalking. Out of these numbers, people between 18 and 24 are at the highest risk of being abused by an intimate partner. Raising awareness of a college campus is an essential step in providing help and solidarity to survivors.
As part of their ongoing series of events, WHW is hosting the Purple Walk on October 21st at 5:30 p.m. They invite the UC community to come up in purple and walk a mile across UC's campus. The walk begins at the Mews Garden at the Steger Student Life Center.
"The goal is to get as many UC community members as possible to show up in Purple and walk a mile across the UC campus to show that we don't stand for domestic violence and come together to support those affected," Miller said . "After the walk we will end with a candlelight vigil."
The mile should be a time of reflection for the participants. The mile allows for silent appreciation and shows a strong sense of visual solidarity for the commitment to end this social justice issue. At the candlelight vigil, participants have a moment of silence followed by a poetry reading. Domestic violence survivors then have the opportunity to speak up and share their stories.
"Events like this are meant to be healing, and when some of the healing is given to a group of supportive people, we want to provide that environment for them without fear of the outcome," Miller said.
In addition to this walking tour, WHW is hosting an ongoing series of events on domestic violence. One of these events is their "In Reel Life," which shows a film with a discussion of how the film normalizes problematic gender-based violent behavior. Other events include the "Wake Up Bearcats," where WHW offers students coffee and helps students identify healthy and unhealthy behavior in a relationship.
Miller stresses that the most important way to tackle gender-based violence on a college campus is to teach students how to identify them and provide a safe place to get help once it's identified. Your role as a campus advocate is to take WHW's beliefs and align them with UC's campus.
Miller hopes these events will teach students that domestic violence does not just happen within their own sphere, and that there are ways the outside community can come together to combat it. She encourages anyone who has difficulty getting to her office at Lebenszentrum Steger 559 or using the WHW website to find resources. Even though their name suggests the word women, Miller stresses that they can help anyone who needs it.
"We serve all people regardless of their gender identity, anyone can be affected by gender-based violence and we are there for everyone," said Miller.
Miller hopes large numbers of UC communities will turn up for this walk. The ramifications when they all come together on one prevailing problem are hard to ignore. Domestic violence awareness should not be just one month a year. Throughout the year, WHW strives to continue to show the UC community that they have a safe place in case they ever need it.
"We will support [the community] to bring their emotional, mental and physical wellbeing back to safety, "said Miller.
[ad_2]