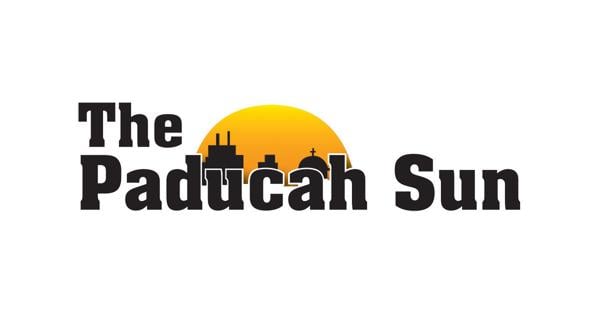 Saints Foundation Hosts Day of Giving for SCC | news
It's an opportunity to come together, see some changes, enjoy three hours of good music and help others.
Shawnee Community College Saints Foundation is hosting Saints Foundation Day of Giving on Thursday, April 28th.
With online donation opportunities throughout the day, the event will culminate that evening with a concert featuring local artist Corey Evitts and two meet-and-greet opportunities.
It is the first time a community-wide event has been held at the college since the beginning of the COVID-19 pandemic.
"The last few years have been really tough for everyone. Having the opportunity to do something for us internally is huge," said Dr. Jeff Dufour, who was appointed Executive Director of the Saints Foundation in November 2021. "We are very excited for the opportunity to host a day of giving."
From midnight to 11:59 p.m. Thursday, April 28, the public can make online donations through links available on Facebook through the Saints Foundation page and the Saints Foundation College page.
The Evitts concert runs from 6:00 p.m. to 9:00 p.m. and includes a raffle that begins at 8:45 p.m. Hors d'oeuvres are offered throughout the night. From 9:00 p.m. to 10:00 p.m., there will be a meet-and-greet with the musician and SCC faculty and staff at the Education Center. The evening's master of ceremonies is Kevin Hunsperger, the college's Executive Director of Public Information and Marketing.
The concert will also be available on Facebook Live for those who live outside the area to "attend".
"It was amazing just trying to plan this. Corey has a good following," Dufour said. "We're just thrilled to have such a big fundraising opportunity and to have such a good local musician like Corey working with us."
General admission tickets are $25 and are available at Banterra Bank locations in Metropolis, Vienna, Harrisburg, Golconda and Paducah or by emailing Tina Dudley at [email protected] Student/faculty/staff tickets are $10 and are available at SCC locations. Sponsorships are also possible. For more information email [email protected]
"We have already had a significant number of donors from the surrounding areas of western Kentucky and southern Illinois — large and small businesses — who have been actively donating," Dufour said.
The financial support received through the Day of Giving enables:
• The possibility of awarding more scholarships to SCC students.
• The ability to award mini-scholarships to faculty that help improve students' learning experiences in the classroom.
• Continued support for The Cupboard Food Pantry.
• And the opportunity to help students with emergency financial aid.
"It's just going to be a great evening to share the great things the college is doing and look for ways to expand knowledge about the college," Dufour said.
"We usually had an annual gala in the spring. I found that a bit unconventional. Many colleges hold giving days. I wanted to tie a day of giving into an event on campus – so people could come out and see our wonderful education center to talk about the things that the college does. It's about creating opportunities for students in the region. Supporting students and their goals is extremely important to us – the foundation and the college," he said.
The area that SCC students represent is growing.
Along with southern Illinois, the student population has expanded to include those from western Kentucky and southeastern Missouri. 60 students from these two federal states are currently taking part. Dufour noted that students from the surrounding counties of the SCC, regardless of state, receive in-state tuition, so "giving them opportunities as well is just huge."
The Saints Foundation is a nonprofit organization with a mission to meet the needs of SCC students "to ensure they have the opportunity to grow educationally and intellectually," Dufour said.
The Foundation has made mini-grants to the SCC Farming Program, which has used the funds to purchase a new digital printer that prints crop labels.
"We are looking for ways to support faculty, staff and students in achieving our goals," said Dufour.
"The things the college does — whether it's buying state-of-the-art, up-to-date equipment or our nursing program or our truck driving program — present opportunities where our students are competitive in the workplace. We have some great instructors and additional instructors – some have been here for a short time and others for many years. Craig Bradley has been at the college for 30 years (he teaches computers, astronomy and electronics and serves as an advisor to the Alpha Lambda Epsilon Chapter of the Phi Theta Kappa International Honor Society) – that says something about the college, about his commitment to the community. I think you're always looking for ways to improve your game and college is trying to do that. That's one of the things I've been looking forward to."
Dufour said the last time SCC hosted a community event on campus was in 2019, noting that "with all the stuff we've been through with COVID over the past few years," the April 28 concert was a refreshing event should be.
"We have such a supportive community and amazing students, whether they go to Metro Center, Vienna, Anna, Cairo or the main campus – they want to do things that will propel them into the future," he said. "I am proud to be part of the foundation. I'm student-centric so I love having the opportunity to talk about the great things our kids are doing because at the end of the day it's about what's best for the students."