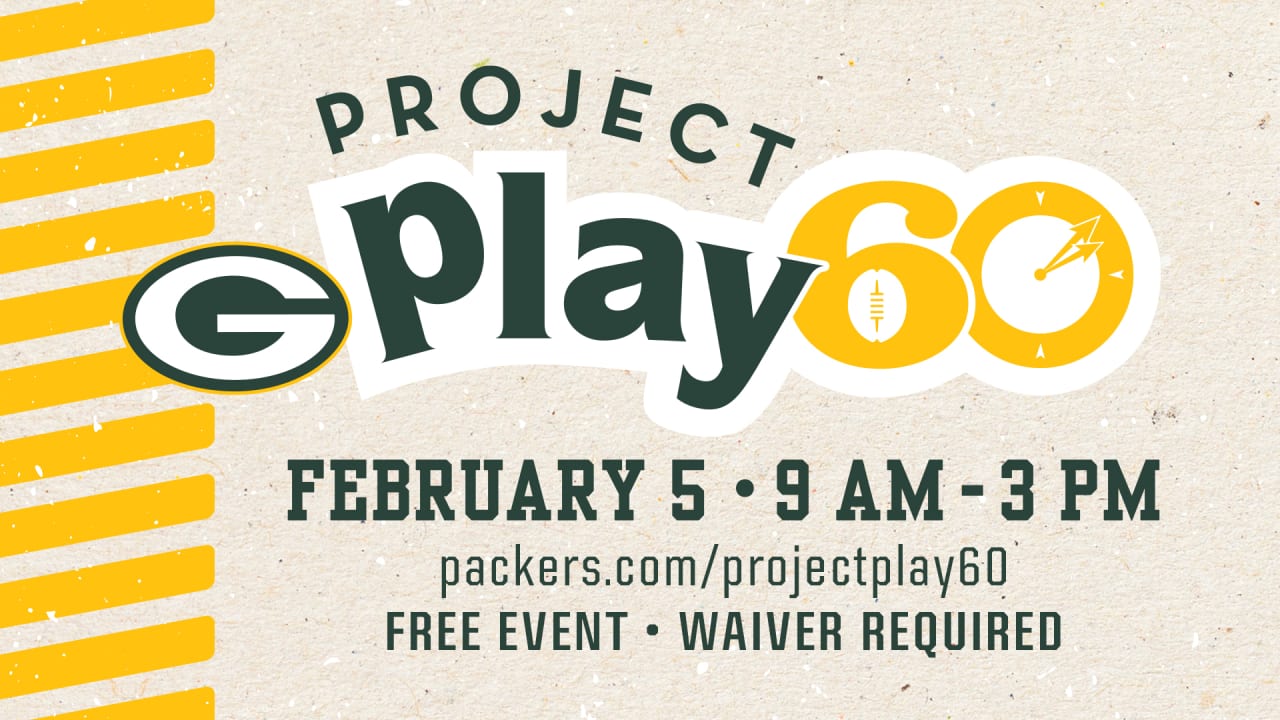 Lambeau Field hosts "Project Play 60" on Saturday; waivers required
'play project 60'the Green Bay Packers event, which focuses on getting kids out of the home to enjoy non-strenuous physical activity, is scheduled for Saturday, February 5th.
The free community event is open from 9am to 3pm and takes place on the ground floor of the Lambeau Field Atrium and in the Legends Club on the fourth floor. new this year, Waivers must be signed by parents/guardians prior to participation. Waivers may be signed in advance at packers.com/projectplay60.
The event will feature popular bouncy castles, interactive physical activity games, a climbing wall, face painting and a ninja obstacle course and gymnastics course Tri-County Gymnastics. Children are also invited to take part Instructors certified by Bellin Health for 10 minute mindfulness yoga sessions to teach children to use mindfulness and yoga techniques to strengthen their mind and body. For safety reasons, participants in the event must wear socks and sports shoes.
Additionally, with COVID-19 cases still at high levels, visitors to Lambeau Field are strongly encouraged to wear masks indoors, although masks are not required. The Packers are encouraging those who are unwell or showing COVID-19 symptoms to stay home.
Parking is free for guests attending Project Play 60, and participants should enter the atrium through the American Family Insurance Gate on the east side of the stadium.
Project Play 60 is part of Green Bay Packers returnthe Packers' all-encompassing community outreach initiative, which includes the Green Bay Packers Foundation, appearances by players, alumni, coaches and staff, youth football outreach, monetary and in-kind donations, Make-A-Wish visits and community events.