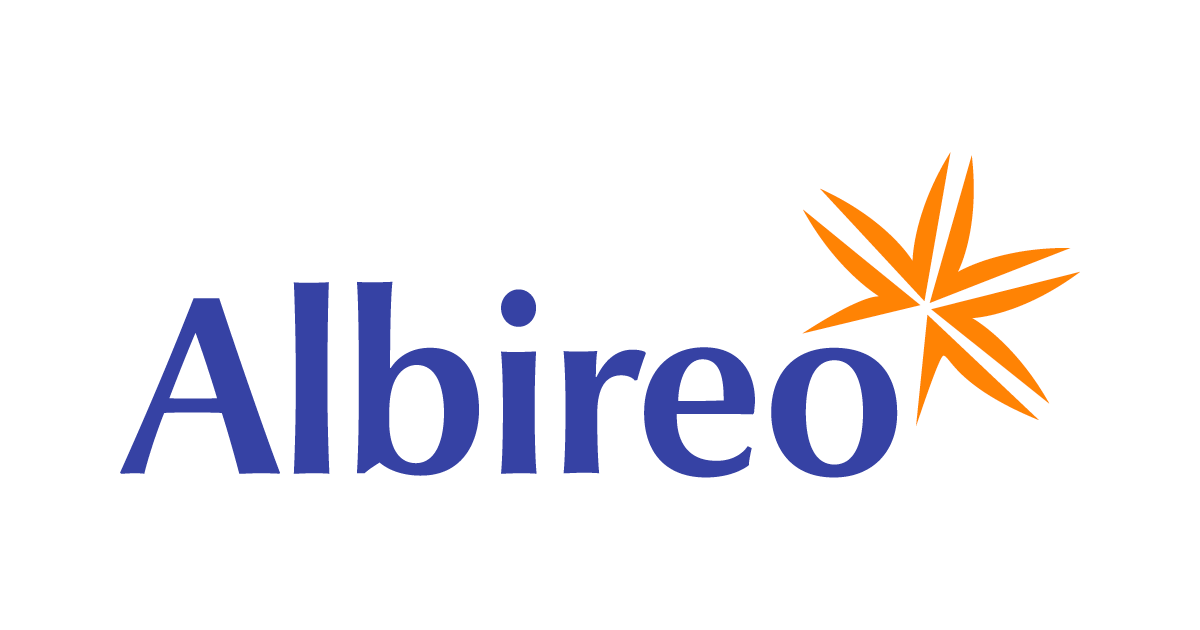 Albireo announces presentation of new data on liver disease in children and adults
New analysis of phase 3 studies by PEDFIC shows that patients whose itching improves on Bylvay® (odevixibat) also experience improvements in sleep, quality of life, serum bile acids and liver parameters
Long-term data from PEDFIC studies with Bylvay show dramatic reductions in quality of life in patients and families affected by PFIC
Studies show consistent and sustained effectiveness of Bylvay across all PFIC types
Announces the new SPARK grant program, which is accepting applications for projects to improve care for rare liver diseases, beginning with PFIC
BOSTON-June 23, 2022 – Albireo Pharma, Inc. (Nasdaq: ALBO), a rare liver disease company developing novel bile acid modulators, today announced the presentation of new data on liver disease in children and adults at the European Association for the Study of the Liver (EASL) International Liver Congress™ 2022 will take place in London from 22nd to 26th June. The presentations will include new analysis from the Phase 3 PEDFIC 1 and PEDFIC 2 studies of Bylvay® (odevixibat) in progressive familial intrahepatic cholestasis (PFIC) and data on pipeline ASBT/NTCP inhibitors, including A2342 in hepatitis B and D .
"With the largest data set ever assembled on children and families affected by PFIC, we were able to quantify the significant impact of PFIC and illustrate the myriad ways it dramatically impacts the quality of life of patients and families," said Jan Mattsson, Ph.D., Chief Scientific Officer and Head of R&D. "We have also shown that when patients with different types of PFIC experience relief from their itching with Bylvay, they experience benefits in terms of sleep, quality of life and liver parameters. Seeing these improvements across the board underscores the urgent need to assess and treat patient itch."
Albireo also launched SPARK, a new grant-based program set up to identify and drive improvements in the quality of care in rare liver diseases, starting with PFIC in 2022. SPARK is designed to encourage new ideas that have the potential to transform best practices centered care. Health professionals, advocates and other PFIC professionals are invited to submit applications at www.spark-grants.com from July 1st.
"PFIC data and research are important because they reinforce why we must prioritize treating patients with pruritus," said Francesca Lombardozzi, PFIC supervisor. "What I hear from families coping with PFIC is that itching affects all aspects of their lives, most critically their sleep – sometimes leaving the whole family exhausted. I encourage families to advocate for effective itch treatment for their children as it has the potential to improve many aspects of their daily lives."
Bylvay PEDFIC 1 and PEDFIC 2 data
The company presented data on Bylvay on five posters. Bylvay is a potent, non-systemic, once-daily ileal bile acid transport inhibitor (IBATi). the only drug approved in Europe for the treatment of all types of PFIC in patients aged 6 months and older and the only treatment approved in the US to treat pruritus in patients 3 months of age or older with all types of PFIC. The PEDFIC-1 study was the first and largest global pivotal Phase 3 study conducted at PFICwhich evaluated the efficacy and tolerability of Bylvay in reducing pruritus and serum bile acids (sBAs) in a randomized, double-blind, placebo-controlled study, and PEDFIC 2 is a long-term, open-label, phase 3 extension study. Key takeaways from the data include:
Long-term efficacy and safety data shows that Bylvay improves the quality of life for patients and families of all PFIC subtypes
Bylvay Responders See Improvements in Quality of Life Measurement (Poster #763) This analysis of pooled data from the PEDFIC studies shows that all patients had major impairments in emotional, social, physical, and academic quality of life at baseline, with mean PedsQL scores ranging from 47 to 67. Patients who responded to treatment with Bylvay, and particularly their families, experienced sustained moderate improvements in quality of life over time, while the quality of life of patients who did not respond to Bylvay remained largely unchanged for them and their families. Out of a total of 84 patients in the pooled population, PedsQL data were available for 53 patients and PEDsQL Family Impact (FI) data for 79 patients. Among patients with available QoL data, QoL was impaired at least intermittently at baseline in both responders and non-responders. PEDsQL total scores showed improved quality of life for responders compared to non-responders over time through week 72.
Bylvay offers lasting treatment benefits (Poster #1197). In this pooled analysis of data from the PEDFIC studies, Bylvay delivered sustained clinical treatment benefits in patients with PFIC treated for at least 72 weeks, with mean improvements over time in sBA levels, pruritus, liver parameters and growth. Bylvay was generally well tolerated over the ≥ 72 week treatment period. In the subgroup of patients treated with Bylvay for ≥ 72 weeks, 96% had a TEAE and 52% had drug-related TEAEs. The most common TEAEs were fever, upper respiratory tract infection, and diarrhea.
Improvements in pruritus on Bylvay lead to improvements in quality of life, hepatic biomarkers and sleep (Poster #865). The results of the pooled analysis population of 82 Bylvay-treated patients, including 44 PEDFIC 1 and PEDFIC 2 pruritis responders, show that patients of various PFIC types who responded to pruritis to Bylvay experienced sustained improvements in quality of life, sleep and hepatic Biomarkers experienced for up to 72 weeks. From baseline to week 72, pruritis responders demonstrated significant improvements in quality of life as assessed by mean total PEDsQL scores (p=0.048) and PEDsQL-FI total scores (p=0.007). The data also showed that pruritus responders had significant improvements in several caregiver-reported sleep parameters (all P
Bylvay treatment affects liver parameters, growth, sleep and biochemical markers in all PFIC types (Poster #850). Patients with different types of PFIC treated with Bylvay for up to 72 weeks, with some followed up to 128 weeks, experienced reductions in autotaxin levels and increases in C4 levels, as well as variable changes in liver parameters, sleep characteristics, and growth. 84 patients received Bylvay during the pooled analysis period. Patients of nearly all PFIC types experienced moderate improvements in caregiver-reported sleep parameters. Patients with most PFIC types generally experienced mean increases in height and/or weight z-scores with Bylvay treatment; Patients with PFIC1 and PFIC3 experienced more variable changes in weight z-scores. Of all patients, 85% had some form of TEAE that was similar across all PFIC types and was mild or moderate in severity. All serious TEAEs were assessed as unrelated to study drug.
Evidence of efficacy of Bylvay with and without concomitant UDCA. Total, primary and secondary serum bile acid changes and improvement in pruritus during Bylvay treatment (Poster #847). A large proportion of patients in the PEDFIC-1 study were on UDCA at baseline but still had elevated sBAs and pruritus. This analysis assessed the mean total, primary, and secondary sBAs in Bylvay sBA responders, partial responders (≥30% reduction), and nonresponders and showed that UDCA treatment resulted in higher sBAs at baseline, but it appeared that it did Not affecting sBA response to Bylvay. A partial sBA response was not associated with a mean decrease in pruritus with concomitant use of UDCA, and all sBA responder groups included patients in whom the pruritis response was uncorrelated with the sBA response.
Pipeline data for A2342 and other investigational drugs
Albireo is investigating several ASBT and NTCP inhibitor compounds. The apical sodium-dependent bile acid transporter (ASBT) and Na+-taurocholate cotransporting polypeptide (NTCP) play key roles in maintaining bile acid homeostasis, and their selective inhibition has been shown to be effective in liver disease. Key takeaways from the data presentations include:
The orally available sodium/taurocholate co-transport polypeptide inhibitor A2342 blocks hepatitis B and D entry in vitro (Poster #1226). This preclinical study of A2342 supports its potential as the first orally bioavailable molecule capable of inhibiting the entry of hepatitis B and D via NTCP in the nanomolar range.
Dual ileal/renal hepatic bile acid transporter inhibitors with different transporter selectivity in vitro increase fecal and renal bile acid excretion in knockout mice transporting organic anions, polypeptide 1a/1b in vivo (poster #1238) . This preclinical study demonstrated that dual ASBT/NTCP inhibitors with differential selectivity may play a role as part of precision medicine strategies to reduce bile acid load in forms of hepatobiliary disease.
Albireo will also host a company-sponsored symposium that will present a mixed-case approach to idiopathic cholestasis and targeted next-generation sequencing panels. Participation information:
Symposium: Idiopathic Cholestasis and Targeted Next-Generation Sequencing Panels: A Case-Blended Approach
Expert Panel: Prof Patrick McKiernan, Birmingham Children's Hospital, NHS Foundation Trust, UK, Dr. Christoph Leiskau, Hannover Medical School, Germany, Dr. Angelo Di Giorgio, Hospital Papa Giovanni XXIII, Bergamo, Italy
Date and time: Thursday 23 June 12:30-13:30 BST at the ExCel London