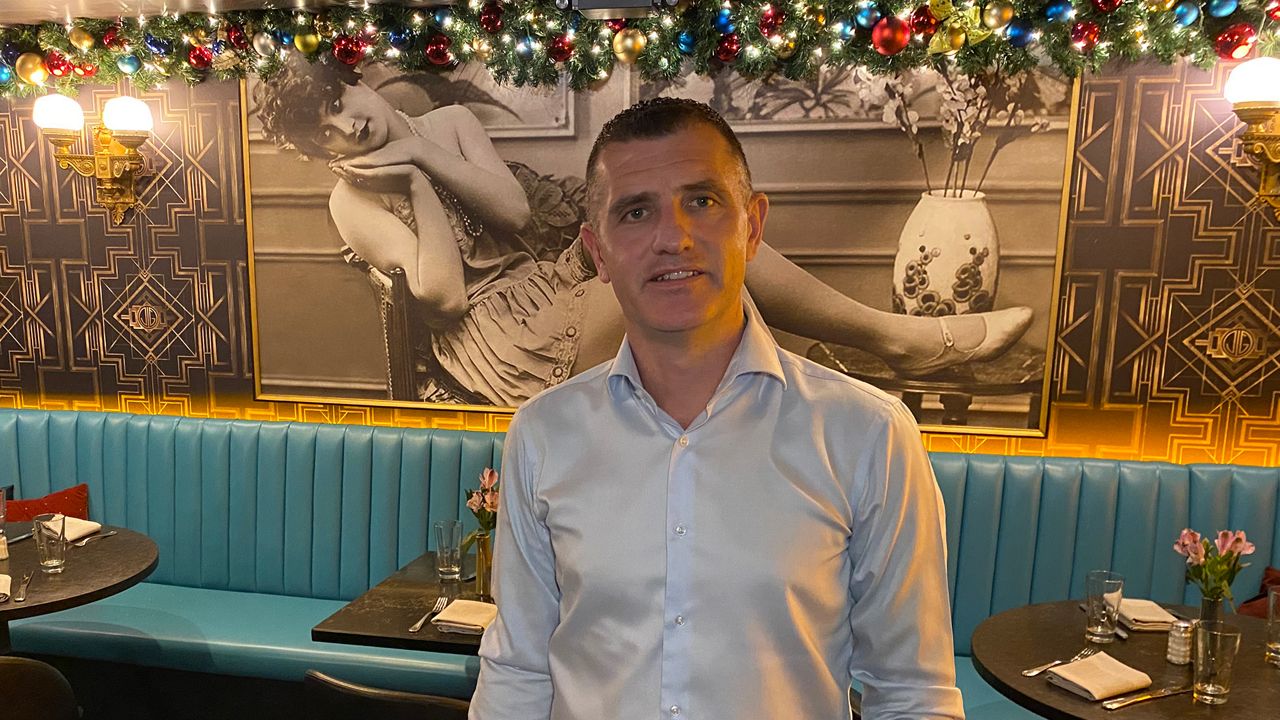 After closing, the restaurant looks forward to hosting the NYE event
Until about 3 weeks ago, Sean Hayden's Valerie restaurant on West 45th Street, just blocks from Times Square, was temporarily closed after employees tested positive for COVID-19.
"It was disheartening because it happened so quickly that you didn't have time to think about it. First company parties were canceled, "said Hayden, the owner of the Valerie restaurant.
"The next thing is an employee who gets sick. It's two or three next, and before you know it we've got eight or ten people out there, "he continued.
The doors of the restaurant will not reopen until Monday. Hayden said his staff are now back to 100%, on time for New Years Eve celebrations.
"We follow all guidelines. We follow CDC guidelines, we follow guidelines from the Department of Health. Everyone who comes in needs to be vaccinated, all of our employees are vaccinated, "said Hayden.
Despite some cancellations for the restaurant's New Years Eve event, Hayden said seats filled up quickly and expects the celebration to go smoothly. Hana Belcher just got into town from Florida and said that's what she's looking forward to the most.
"I can't wait to be with people. I'm definitely excited, "said Belcher.
Hayden said he was optimistic about the impact of Mayor-elect Adams' administration in the new year.
"We'll see. I like what he says. I think he's very positive about crime and city restoration and he understands that the restaurants are the soul of the city," said Hayden
He hopes business will continue as usual.
"We cannot afford to be unemployed again in all sectors," said Hayden. "You see what happened to the airline chaos over the holidays. You see what is happening through FDNY and EMS. People have to go back to work."