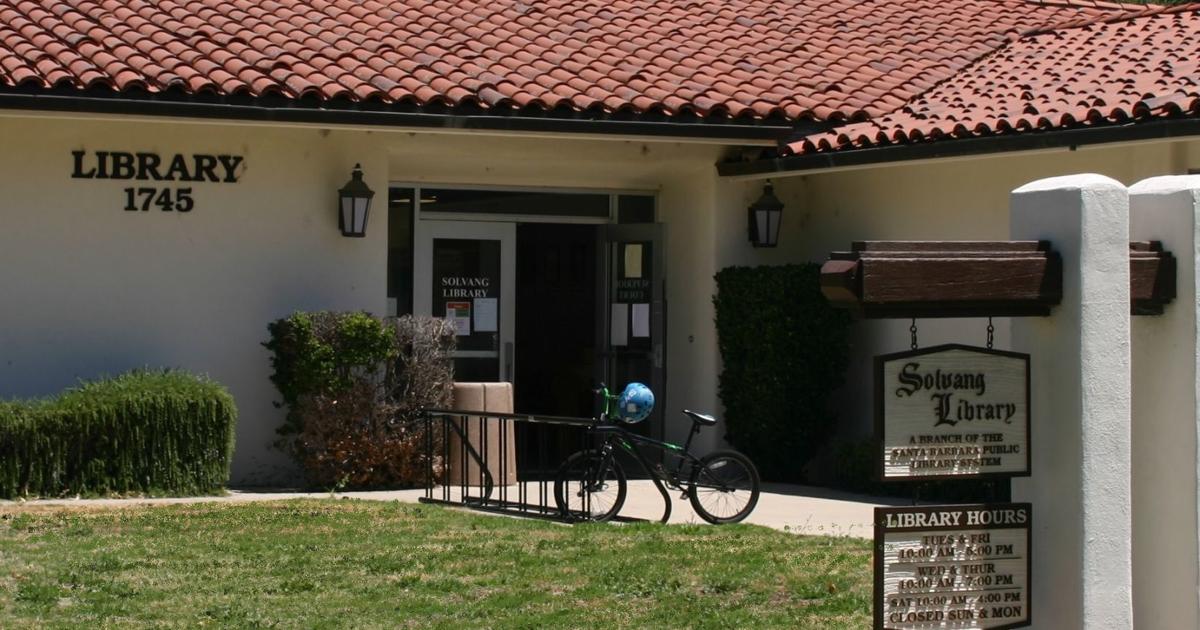 About the City: Santa Ynez Valley Libraries Hosting Special Book Giveaway This Week |
Libraries in the Santa Ynez Valley are holding book gifts this week
The Solvang, Buellton and Goleta Valley Libraries are hosting a week-long celebration of El Día de los Niños/El Día de los Libros (Children's Day/Book Day) May 3-7 with book giveaways, activities and workshops.
The National Literacy Initiative, also known as "Dia," celebrates children, families and reading.
Library members can stop by the Solvang Library throughout the week during the book draw to win a free copy of Pat Mora's Book Fiesta.
A bilingual Spanish-English story time will be held on Wednesday 4 May at 10:30am on the terrace of the Solvang library.
The Buellton Library is also giving away free copies of Book Fiesta to encourage families to read together.
In addition to their book gift, the Goleta Library organizes a week with a daily program all about Dia.
For more details see goletavalleylibrary.org
YMCA offers LIVESTRONG program for cancer survivors
That Stuart C Gildred Family YMCA will offer cancer survivors a free 12-week LIVESTRONG wellness program from May 17th to August 4th.
Aimed at adult cancer survivors, the program focuses on treating the whole person, not just the disease. According to a spokeswoman for the program, such an approach helps participants overcome cancer in their mind, body and spirit.
Trained wellness coaches will work with each participant as they transition from cancer treatment to regaining their physical and emotional strength.
Participants receive a three-month membership and attend an instructor-led course two days per week.
For more information, contact Kathryn Thompson, Regional Wellness Director, at 805-686-2037 or email [email protected]
Chumash Casino partners with SB Wine Country Half Marathon
The Santa Barbara Wine Country Half Marathon will return on Saturday, May 7th in partnership with new presenting sponsor, Chumash Casino Resort.
A spokesman for the event said the half marathon will feature a scenic route that starts and ends in Solvang Park, giving runners views of windmills, rolling hills, vineyards and 12 wineries before ending on Copenhagen Drive.
"The relationship with the Santa Barbara Wine Country Half Marathon is a great fit for the Chumash Casino Resort," said John Elliott, CEO of the Santa Ynez Band of Chumash Indians. "Supporting a world-class event in our community that attracts visitors and provides a platform for charitable fundraisers was an easy decision for us."
Competitors can also opt for a shorter run with the two-person half-marathon relay, which includes a post-race wine tasting. After crossing the finish line, runners are invited to sit back, relax, sip and enjoy wines from 20 wineries with family and friends at the post-race Wine and Music Festival at Solvang Park.
"We are proud of our partnership with Chumash Casino Resort, the region's premier entertainment destination," said Phyllis Blanchard, Director of Partnerships. "Together we will help runners enjoy the benefits of a healthy and active lifestyle. We are excited to partner with Chumash Casino Resort to develop innovative ways to engage runners and support their journey throughout the Santa Barbara Wine Country experience."
Further information on the event and registration can be found at runipsantabarbara.com.
The Buellton Brew Fest is set to return on Saturday
Buellton's 11th yearbook Brewfest returns to River View Park on Saturday, May 7 from 11:30am to 4:30pm, showcasing over 55 craft breweries, seltzer, kombucha, ciders, wineries and spirits companies.
This year's Buellton Brew Fest features local labels Firestone Walker Brewing Co. and Figueroa Mountain Brewing Co., both based in Buellton.
Other featured craft breweries from Santa Barbara County and beyond include Central Coast Brewing, Solvang Brewing Company, Belching Beaver Brewery, SLO Brew, Island Brewing Co. and more.
As well as drinks, there will be a selection of food trucks and lawn games available, including mega-sized beer pong and live performances from local bands Flannel 101, The Vibe Setters and DJ Hecktik.
A $60 VIP ticket provides one-hour early access to the event at 11:30 a.m. and gives attendees the chance to sample specialty beers not available during the general admission session.
General admission tickets are $50 for access to the 12:30pm event. Admission ticket includes tastings from all of the on-site craft breweries, seltzer, kombucha, cider, wineries and spirits.
A special driver's ticket costs $20 for guests who want to enjoy the festival and bring loved ones home safely.
For locals and non-Buellton visitors, the Brew Bus operates pickups in Santa Maria, Lompoc, Santa Barbara and Goleta. A ticket for bus transport must be purchased prior to the event as shuttle tickets are not sold at pickup locations.
For more information and to purchase tickets, go to buelltonbrewfest.com.